Products & Consulting by Max!
Note: All of these products & consultations are purchased via PayPal via their 'Send Money' tab. My PayPal username/account is max@maxwettsteinfitness.com. PayPal is Safe & Secure and you can still use a credit card thru PayPal. I will receive an email notifying me of your payment at which time I will mail you your hard copy product, or eMail you your ebook .pdf copy!
Testimonials: (Scroll down for my books & DVDs)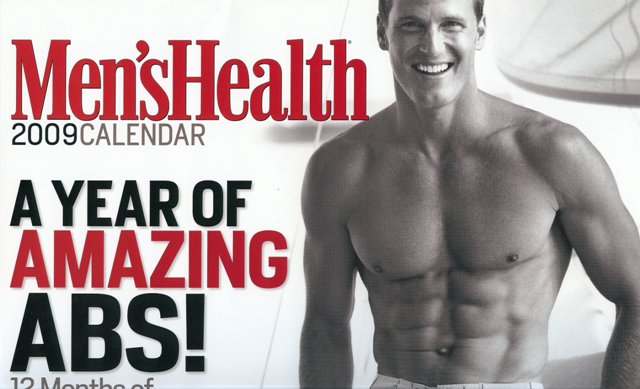 "Max has competed in two of my natural-fitness competitions and I can tell you he has some of the best abs around...he definitely knows a thing or two about what it takes to be LEAN!" - Clark Bartram, 'America's Most Trusted Fitness Professional.'
"If ever there was a guy that embodies the 'Men's Health' MAN, it would be you Max...I'm convinced if our US edition was still putting models on its covers, you would be the poster boy." - Mark Haddad, Men's Health magazine's art director.
"It's impossible to find a single flaw about Max Wettstein, both physically and mentally. I've worked with hundreds of fitness models over the past 15 years and Max has, by far, consistently remained one of the most professional, one of the most humble and certainly one of the most impressively put-together physical specimens in the business. See his pictures and you'll admire him for his physique, but speak to him and you'll equally admire him for his intelligence, his passion for fitness and his almost contagious optimistic look on life." - Myatt Murphy, Personal Trainer, Rodale consultant and author of 'The Body You Want in the Time You Have.'
"In Max's book you will find not only effective tools for immediate improvement in your lean-body mass, but also a holistic, healthy approach towards fitness and life in general. To function at your optimum and look your best, a balanced, holistic and natural path is the only one to follow, and this book provides guidance along this path." – Chad Patrick, D.C.
"Max Wettstein certainly has kept his fat content down to enviable proportions for many years as evidenced in his many internationally published photographs in magazines and books around the world. His book provides many valuable tips to anyone who aspires to look like him." - Howard Flaks, M.D., Beverly Hills Weight Control Expert.
"Max has been an excellent mentor for the models that are part of the On Display Men team. He has helped our Agency with any idea we have created. He is an excellent model, actor, fitness motivator and life coach. We are proud to work with Max." - Alan Rust, Owner of On Display Men Agency
"As a practicing dentist since 1961 and a teacher at Emory University I have had considerable contact with health professionals. Your websites, health and fitness articles, and advice to fellow pilots I find to be highly motivating and right on the mark. They speak well of your character and your joy of fitness." - Felix W Sibley Jr, D.D.S.
"Since knowing you, you have been a very positive influence on me. I think more about my diet & exercise & generally feel good about doing the RIGHT things..." - Daniel Longo, PhD, Professor at VA Common Wealth Univ, School of Medicine.
My latest work, 'Max's Guide to Athletic ABS!' DVD featuring Chelsea Cruz, is now FREE on youtube, all 5 chapters: The link to the youtube playlist is here: https://www.youtube.com/playlist?list=PLoj82Im1R73CaPCLYcz0xLoFbql0oPvTy

'Max's Guide to Amazing ABS!': $11.95 via PayPal.
"Declared to have "Amazing ABS!" by Men's Health magazine, Max has finally written an ABS-specific guide on what it takes to obtain the coveted and often illusive '6-pack' ABS: The international benchmark of the ideal physique! Max discusses professional methods, insider techniques and shares some shoot-prep SECRETS!" Get your copy now and learn what Max has known and applied to gain years of success as a professional fitness cover model.
Left: Promo videos of my books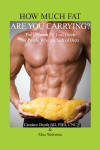 'How Much Fat are You Carrying?': BUY Book: $21.95 is avail on Amazon or PayPal! BUY e-book download: $11.95 via PayPal
'The ultimate fat-loss guide for people who are sick of diets!'
"Coauthored with Candace Booth N.D., this book is over 250 pages and focuses on fat-loss as opposed to simply weight-loss, applying a holistic-approach. It teaches a healthy lifestyle to include sleep, mind, exercise, nutrition, and supplements. Being lean matters most not just being skinny. Lean and tone is IN - Skinny and frail is OUT! Muscle drives metabolism, and we show you how to set your metabolism on FIRE!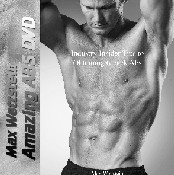 Above video watch 'Max's Amazing ABS! DVD' preview - DVD available NOW!
BUY DVD: $14.95 plus shipping, available via PayPal!
32 minutes of Max's best efforts to show you how he obtains & maintains his 6-pack ABS all year round! Max presents his lifestyle - his method of life, but shows how it can apply to you. Having lean ABS is in fact a lifestyle comprised of genetics, diet, exercise & rest. Max shares lean-body, ab-specific strategies to help you reveal your 6-pack. As a top-fitness model known for especially for his abs, Max shares varsity insider tips and even some of his secrets. The over all theme is a holistic, healthy, lean-body approach.
'Autographed 8X10 photo of Max': $10.95 - Send me an email request with any photo (seen on this website) you want signed & then you will pay directly to my PayPal account. Send a back-up request in case I'm out of your first choice. Obviously if you want a smaller size it is not a problem - also you can mail me a mag or tear-sheet with a SASE and I will gladly autograph for free & mail back to you of course! max@maxwettsteinfitness.com
'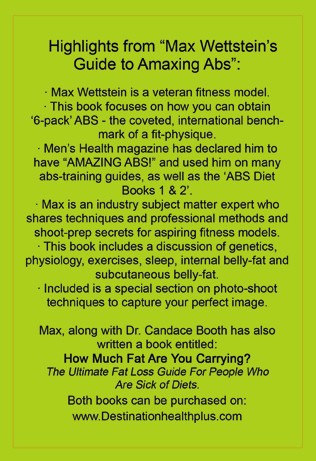 Phone-Consulting by Max': $2.00 per minute! - Requested via email and paid via PayPal
Thanks so much for your interest so far. If you would like even more info that is personal to you, whether it be on fitness, fitness-modeling, abdominal sculpting, or nutrition, I can set up a phone consultation with you.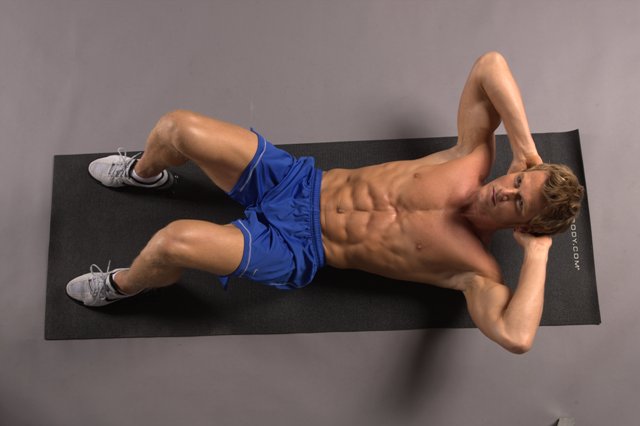 I have been giving FREE coaching for the past 7 years and I am getting so many email questions now, that I simply do not have time to answer everyone now! Especially now that I have co-launched Destination Health Plus LLC and am an author and coach for that team now. I feel bad about finally charging for my coaching, BUT I will continue to post plenty of new FREE content to this site on my quarterly blog and training pages...This site will always be FREE!
You can email me here at max@maxwettsteinfitness.com if you want to set up a phone-based consultation. You will pay directly to my PayPal account. My fee is $2.00 per minute - no refunds. This is so I get only serious inquiries:)
"6-Pack Abs are the international benchmark of a fit-physique."
My areas of expertise are where I can HELP you:
1. Improving lean-body mass (losing fat while preserving or gaining muscle)
2. Sculpting your abs (seeking out your 6-pack)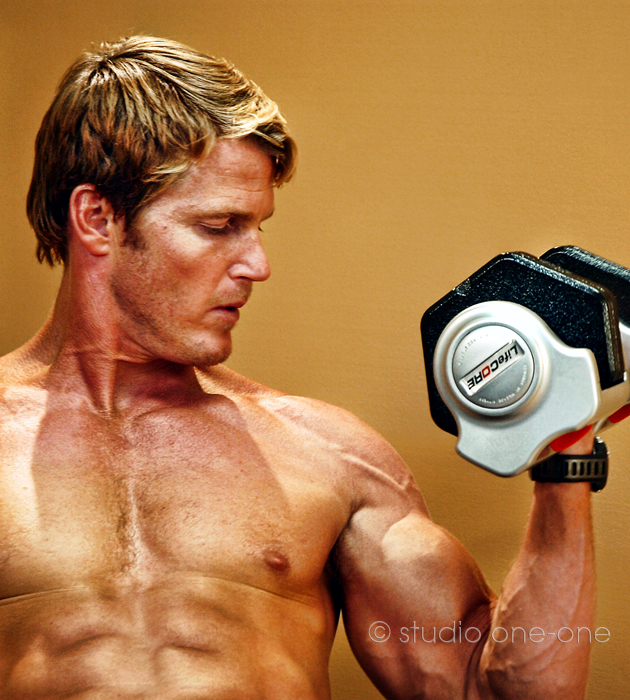 3. What it means and what it takes to be a fitness-model.
4. Offsetting aging and improving joint health.
5. A holistic approach to your health.
6. Staying fit while traveling.
I am also a guest coach for

and www.clarkbartram.com & the resident fitness advisor to over 1200 of my fellow JetBlue pilots!
I am the weight-loss product consultant for www.naturessunshine.com supplements.
I am a consultant for www.malefitnessmodels.net for both fitness modeling & training.
I am a regular contributor, presenter & consultant for www.fitnessmodelinternational.com
My BOOK is loaded with over 250 pages of such info - a good place to start after reviewing the info on this site.
For the most part I use www.naturessunshine.com vitamins & supplements. There are over 50 FREE articles & videos posted on this very site where, chances are, I've already answered your question!
Sincerely,
Max
Back to Max Wettstein's HOME page...Click! Back to Resume page